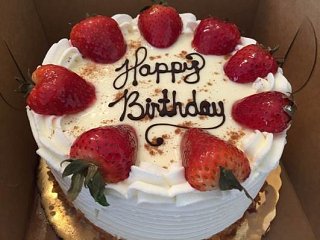 The 3rd of July 2016 marked a special day for the Temporis Team as it was our 3rd birthday!
Cakes and balloons filled the office, team building games were played over lunch and a fabulous meal was had by all with the team dressed up to the nines to celebrate another brilliant year at Temporis!
With another member joining our team next week, the festivities have got me thinking about how much has changed in one short year. We have achieved another record year financially and we have now successfully grown from five members of staff to seven within the last 9 months, with Peter Cullimore joining our finance team and bringing our payroll in-house and Amy joining our team next week as our new Resourcer.
This all means very exciting news for me, as I have now been promoted to Resourcing Consultant! So what have I learnt, and how have things changed?
Over the last year I have learnt that time management, prioritisation and organisation are key, as this give me structure for my working week. As a Resourcer I have any number of tasks that need doing daily and these skills allow me to plan my time and my working days. This also gives me a great feeling of satisfaction especially when I cross tasks off my to do list. My diary has become my best friend! These skills will stand me in excellent stead as I progress to the next step of becoming a Consultant. If you ask any recruiter I think most would say that time management and prioritisation are the key skills to being a successful consultant and I am hopefully well on my way to success!
Having and making a career you enjoy is possible and with there being a million choices to choose from it can be hard to decide which route you want to take. I was not always certain about what I wanted to do, but luckily opportunities come your way when you least expect them and at the right time and now I couldn't imagine working anywhere else or within any other industry.
Creating great friendships is amazing as the memories you make and share are ones you will keep a hold of forever, and having a great work life balance is wonderful because it makes you feel happier in life, makes you spring out of bed in a morning and get your productive boots on!
Things at Temporis are changing, and I for one am so excited for the next part of our journey! Happy birthday to us.